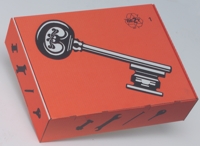 All the keys in one place, visibly catalogued. Naturally all the small details, are completed by us for you.
We admit that we are obsessed with details – but this is to your advantage
Your move is a very personal matter for us. From the very beginning until the very end no detail will be neglected.
This begins with a detailed, no cost, premove consultation at your origin residence.
Based on the customers desired scope of services we will prepare a detailed estimate of weight and volume along with our cost estimate.
Included with our offer we will establish an exact time schedule, which will detail the sequence of moving activities.